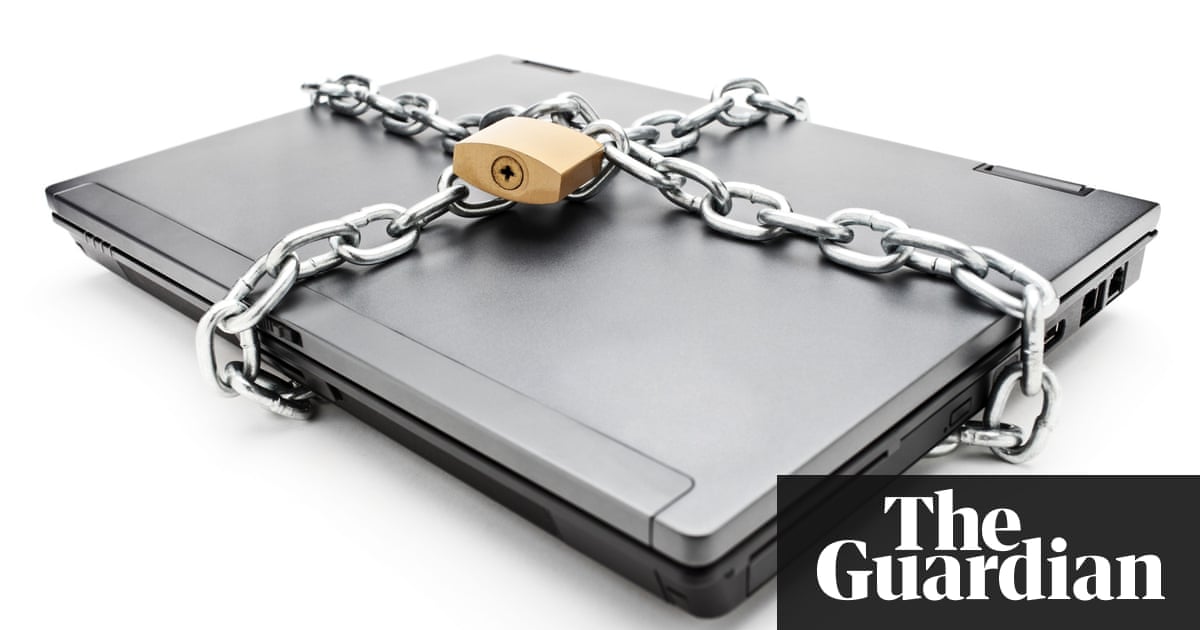 . 1 Secure Webmail with Enhancements
If you use a popular webmail service, such as Gmail or Yahoo Mail, and you can not or do not want to switch to a more secure service, consider installing Mailvelope. Mailvelope is a browser extension for Google Chrome or Mozilla Firefox that provides OpenPGP encryption to your webmail service. There are similar extensions, eg. For example, SecureGmail, which allows you to encrypt and decrypt emails that you send through Gmail. If you use this extension, the unencrypted text should never reach the Google servers. The recipients must install the extension to decrypt and read the encrypted email.

. 2 INCOGNITO
This may be one of the most basic privacy options that anyone can use. The four most popular browsers – Google Chrome, Internet Explorer, Mozilla Firefox and Safari – have a private browser mode, which can be found in the respective settings menus. If private browsing is enabled, your browser does not save cookies or internet histories on your computer. This has very limited use and may only be effective in hiding your browsing history from relatives, siblings or parents. Private Browsing does not hide your identity or browsing activity beyond your local computer because your IP address can still be tracked.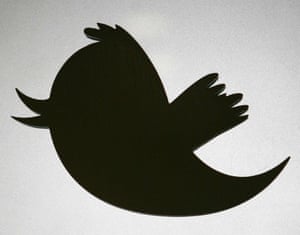 . 3 DO NOT USE SOCIAL MEDIA
The amount of personal information social networks like Facebook, Google Plus and Twitter have gathered from their billions of users is shocking. Go to facebook.com/settings and click on "Download a copy of your Facebook data" and you'll be surprised to see how much information is stored in the file. Everything from who you came across, what events you visited or not and when and where you logged into your account is logged and stored. Similar data collection takes place on all major social media sites. This is the price you pay to use a "free" service. The only sure way to keep this information is to completely erase your accounts. A word of caution: disabling your account is not the same as deleting it. Disable your account to put it to sleep – all your information is stored and can be reactivated when needed. Always delete an account instead of deactivating it if you want to completely delete it.
4. BLOCK AND MANAGE TRACKER
A large number of websites track and collect the browsing habits of the users who visit them. These trackers are invisible and most people are unaware that they are being tracked. Ghostery is a free browser extension – available in all popular web browsers – that reveals these trackers, also known as web bugs. You can then decide which web bugs you are tracking and which ones you want to block. Overall, Ghostery has over 1900 companies. Every business has a profile in the Ghostery Knowledge Library that helps you better understand who and why someone is watching you and what you want to do. Hushmail " src="https://i.guim.co.uk/img/static/sys-images/Guardian/Pix/pictures/2015/3/5/1425573018080/6af6cab9-dd96-439d-bc61-da502b70db4a-bestSizeAvailable.png?w=300&q=55&auto=format&usm=12&fit=max&s=bab72fff0467b83f6b15f5bcd8704fe2″/>
5. ENCRYPTED E-MAIL
Most popular and popular e-mail services – Gmail, Hotmail, Yahoo Mail, Outlook – are not particularly privacy-friendly. If you want to send encrypted emails with Pretty Good Privacy (PGP), you should sign in to a secure provider. Hushmail is currently very popular, offering a private email account with no ads, built-in encryption and unlimited email aliases. A limited free service is offered, with more features for a monthly subscription fee. However, Hushmail is not above the law and in the past it was forced to submit user data to the US authorities following a court order. The company also logs user IP addresses. MyKolab is a similar service that has not disclosed user information in the past, but they are also required to provide access to legitimate listening requests, so this is still possible.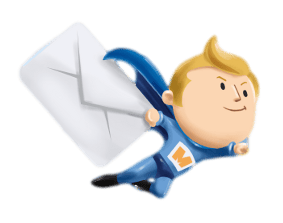 6. TEMPORARY EMAIL
Disposable e-mail addresses (DEAs) are anonymous and temporary. They allow users to quickly and easily create new e-mail addresses that can then be disposed of after use. This is especially useful to prevent spam when filling out forms on websites that require an email address. It's extremely important that you keep your true email address away from spammers to protect your identity online, and DEAs are a great solution. Popular service providers include Guerrilla Mail and Mailinator, though there are hundreds of vendors. Most DEAs are not very secure, so it is not advisable to use these services to send sensitive information, but to use it to disclose no information in situations where you are required to do so. VPN
Virtual Private Networks (VPNs) are one of the most effective ways to protect your privacy online. A VPN essentially hides your IP address-your unique online identifier-and forwards all of your online data through a secure and encrypted virtual tunnel. This way websites can not track your online activity or know which country you are surfing in. Nowadays there are many VPNs to choose from. Hotspot Shield, TorGuard, CyberGhost and HideMyAss are some of the most popular that are currently available. Most of them require a low monthly subscription fee and they do not all offer the same list of features, so it pays to look for a VPN that suits you.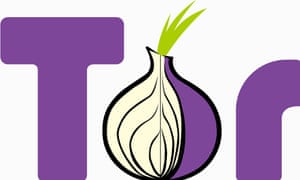 . 8 TOR
Tor is a network of "virtual tunnels that enable people and groups to improve their privacy and security on the Internet." Tor's anonymity network provides access to the "deep" or "hidden" Web, where sites can be created anonymously and individuals can communicate privately. Using the Tor Browser, which can be downloaded for free from torproject.org, makes it extremely difficult for websites or individuals to track your online activity and location. Although Tor protects your online anonymity very effectively, it can be slow, complicated and restrictive. It is also worth noting that although the network can and has been well used, it has also been used for illicit purposes, such as the sale of drugs and the distribution of child abuse images.
. 9 PROXY SERVER
A proxy server is a computer that handles your online activities and acts essentially as an intermediary between your computer and the Internet. As such, this may be a good way to maintain your online anonymity, since the proxy basically masks your IP address with its own. If the proxy is in a different country than your own, you can make web pages and trackers think you're surfing from a completely different continent. There are many ways to use proxies, and there are several free and paid services. HideMyAss.com/proxy has a limited free web proxy service that you can use right away if you want to try it out.
10th HTTPS EVERYWHERE
Hypertext Transfer Protocol Secure (HTTPS) is the encrypted version of HTTP, the technology protocol that determines how Web servers and browsers respond to commands and how messages are sent and received. The HTTPS Everywhere of the Electronic Frontier Foundation (EFF) is a nice little extension – available on Google Chrome, Mozilla Firefox, and Opera – which forces websites to use HTTPS, even if they use less secure and unencrypted HTTP. According to EFF's own statement, it is still feasible that "some attackers break HTTPS," but it's certainly not a bad idea to install their extension, since HTTPS is still much more secure than HTTP and will certainly help protect your privacy and to maintain your anonymity. EFF is a not-for-profit organization committed to defending civil liberties in the digital world.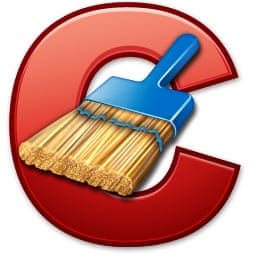 . 11 DESTROY COOKIES
Cookies are small pieces of code that are automatically downloaded from a website and stored on your system. Cookies allow websites to quickly and easily remember if you've been there before. Once you have done so, the website may change certain variables based on the information stored in the cookie to give you a personalized and potentially useful experience. However, some cookies can be very intrusive and track information, such as how long you have visited a particular website, how many clicks you've made, and what content you enjoy reading. So it does not hurt to occasionally delete your system from all cookies. Admittedly, this will not do much to protect your anonymity, but it will make it harder for websites to learn and understand their viewing habits. You can delete cookies in your browser, but to make sure you pick up the ticket, you can use an app like CCleaner, which is free and powerful.
12th USE ALTERNATE SEARCH ENGINES

Like most people, you're probably looking for things online with Google. Google is an unquestionably accurate, fast and efficient search engine, but most of all it is supported by its personalized search engine. This is a feature that uses your history so far, not just relying on the terms you entered in the search bar to present results that are more relevant to your personal taste. For this purpose, Google stores your search habits in various ways, including browser cookies. You can disable this personalized search by clicking Search Features> All Results> Verbatim. However, if you really want to make sure that Google does not track your searches, you should use another search engine like DuckDuckGo that never tracks your search queries and "protects the privacy of searchers and avoids filter bubbles on personalized search results."
13. USE ALTERNATIVE BROWSERS
Although Google Chrome, Firefox, and Internet Explorer are very popular, they are not as sure as they might be. If you want a safer browsing experience that makes surfing the Internet more secure, try a privacy-aware browser such as Dooble, Comodo Dragon, or SRWare Iron. Keep in mind, however, that the additional security methods are quite limited and will do little to protect your overall anonymity, but should be used in conjunction with other measures. In addition, you may be able to obtain a similar secure service by disabling third-party cookies and blocking all location data in your normal browser settings, and installing various privacy and anonymity enhancements, as well as plug-ins such as Ghostery or Mailvelope.
14. DITCH DROPBOX
Edward Snowden called Dropbox – a cloud storage service – "hostile to privacy." That's damn bad. If you are concerned about sharing your files through this system, there are a number of good alternatives that offer better privacy. Snowden recommends Spideroak, which describes itself as an encrypted backup, share, sync, access, and storage service. You can use a limited version of it as part of their free trial, which can be found on their website. A fully functional subscription is available for $ 12 per month. However, if you only want to anonymously share small or large files for free, try out OnionShare. It does not have as many features as Spideroak, but it works.
15th CHANGE YOUR PHONE
Keeping anonymous while using a smartphone can be a tricky business. By default, many apps want to have access to all kinds of settings on your device that you may not be aware of and that you need to manually manage each time you install and update the app. In addition, connecting to public networks on the go is a great way to make your data accessible to potentially nefarious snoopers. While Apple's iOS 8 and Android Lollipop now have good encryption standards by default, there's an even more extreme option in the form of The Blackphone. This is an "NSA-proof" smartphone that claims to provide privacy features for text, emails, web browsing, and phone calls. The previous reviews were mostly positive, but at around £ 400, it's not cheap.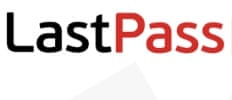 sixteenth USE A PASSWORD MANAGER
If you have a password that can easily be guessed, cracked or stolen because you have a bad memory for something like this, then you can say goodbye to your anonymity. This is especially true if you use the same password for all or multiple websites and / or services. A good way to improve the security of your password is to use a password manager like LastPass. LastPass stores all your passwords and only requires you to remember a master password. This greatly simplifies management of multiple different passwords, which improves your online security and protects your anonymity.
17th SECURITY-FOCUSED OPERATING SYSTEMS
There are security-related email service providers, security-oriented smartphones, and security-related Web browsers, but did you consider using a security-focused operating system? Whonix is ​​just that – an open source operating system that focuses on anonymity, privacy and security. Based on the Tor network, Whonix is ​​about as anonymous as an operating system before it becomes too uncomfortable for normal use. Whonix runs in two parts: "One only runs gate and acts as a gateway … The other … is in a completely isolated network, only connections through Tor are possible." You can download it for free from whonix.org.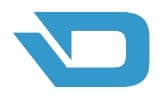 18th ANONYMOUS CURRENCY
Darkcoin is an open source digital cryptographic currency based on Bitcoin software code. It is intended to be a private version of Bitcoin (which is usually proud of its transparency) and claims to be the world's first anonymous cryptocurrency. Finding traders who accept Darkcoin can be tough (Darkcoin has its own dealer directory, which you can find here http://tinyurl.com/qzo398u), but if you do, your financial transactions are well hidden and theoretically completely anonymous , [19659050] VirtualBox. "src =" https://i.guim.co.uk/img/static/sys-images/Guardian/Pix/pictures/2015/3/5/1425572583710/0ed3a831-04c0-429a-b5e1-05bfc786d1f0-484×540. jpeg? w = 300 & q = 55 & auto = format & usm = 12 & fit = max & s = 4e5248016f4f10cd6145477c3223ac76 "/>