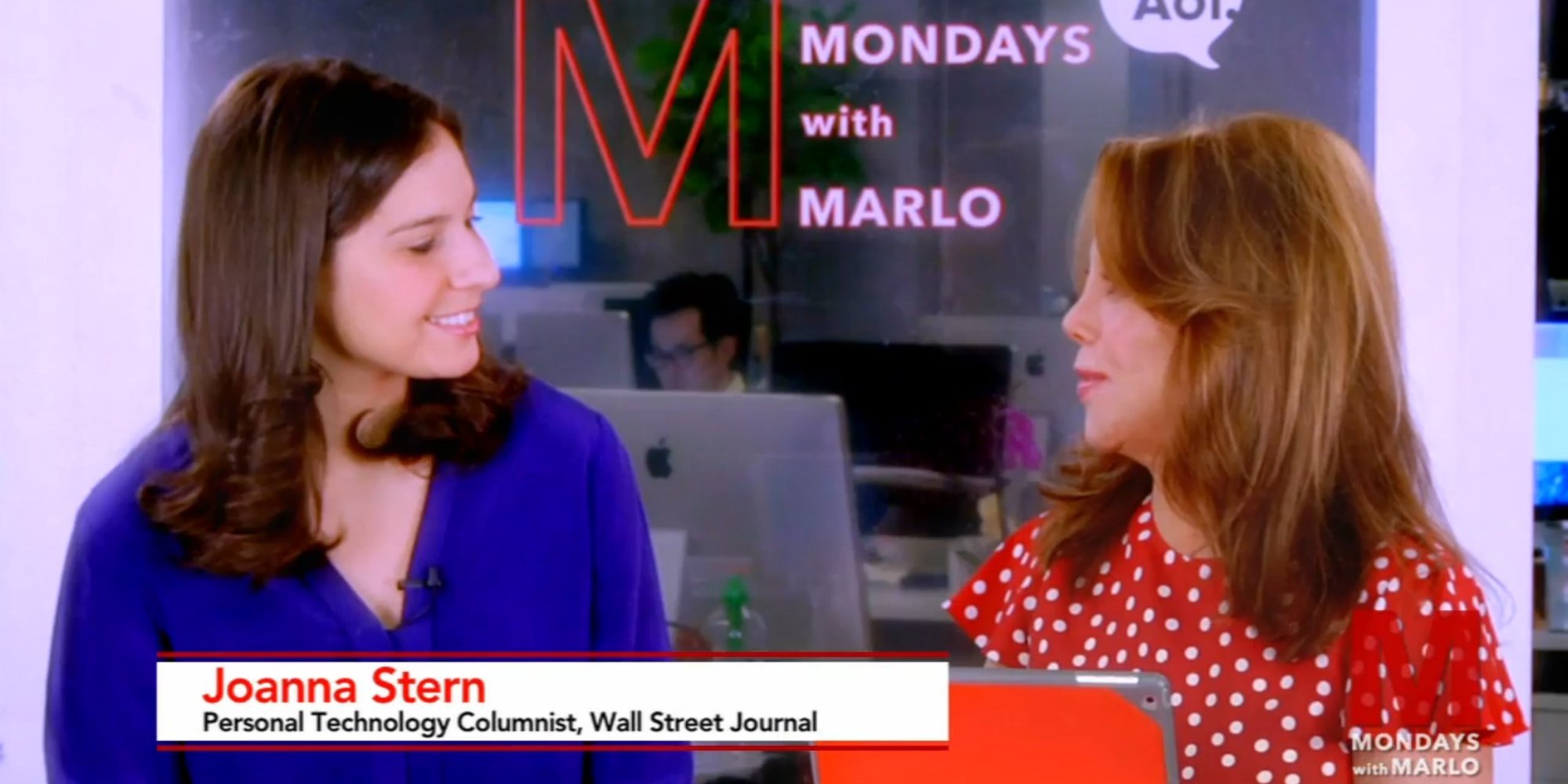 It was a pleasure to visit Tech Columnist Joanna Stern at the Wall Street Journal with Marlo to talk about the latest technologies and gadgets. Logging off the technology can be tricky, but luckily Joanna had some helpful resources to take care of managing your tech time, such as: For example, an app called Awareness that tracks how long you've been on the phone. Awareness is the key, so make sure you manage your tech time with technology! For all the useful tips from Joanna, check out the videos above. Do not forget to like us on Facebook and submit all your questions on Monday with Marlo for our future guests!
View more clips
Add Marlo On Facebook:
Follow Marlo on Twitter:
Sign up to receive my email newsletter every week – he'll keep you posted about upcoming articles, Mondays with Marlo guests, Videos up to date and more!
Sign in here