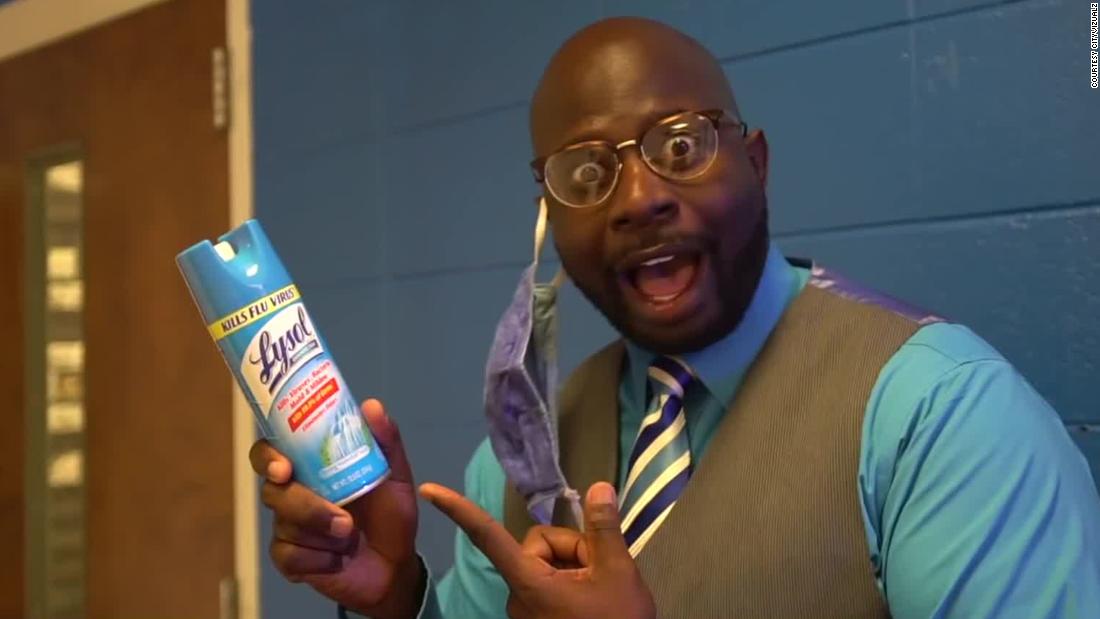 Quentin Lee, director of Childersburg High School, was the mastermind behind a parody video "U Can't Touch this" that was modeled on the famous MC Hammer song. Lee said he wanted to "share some joy" and give important safety lessons to prepare students for a strange new classroom environment.
Lee spoke to CNN's Anderson Cooper on Monday about "Anderson Cooper Full Circle" and said he would like to make fun music videos "to engage his students and engage the community".
His latest creation was extremely successful, reaching 1.8 million views and counting.
The school district starts the year with a "mixed model", which is half full and in which the students go to classes on Wednesdays, Mondays and Tuesdays or Thursdays and Fridays.
The hybrid design is designed to provide opportunities for small group tuition, safety guidelines, and academic standards.
Lee's flawless lyrics and dance moves have generated great community support as the first day of school approaches.
The Superintendent and Mayor of Childersburg were among those who praised the video for its positive news.
His bizarre way of getting in touch with students not only made them laugh, but also gave them a new perspective on how to make the most of this autumn's uncertainty.
"What I really hope to bring home is that our students see that creativity has no end," said Lee.
Source link