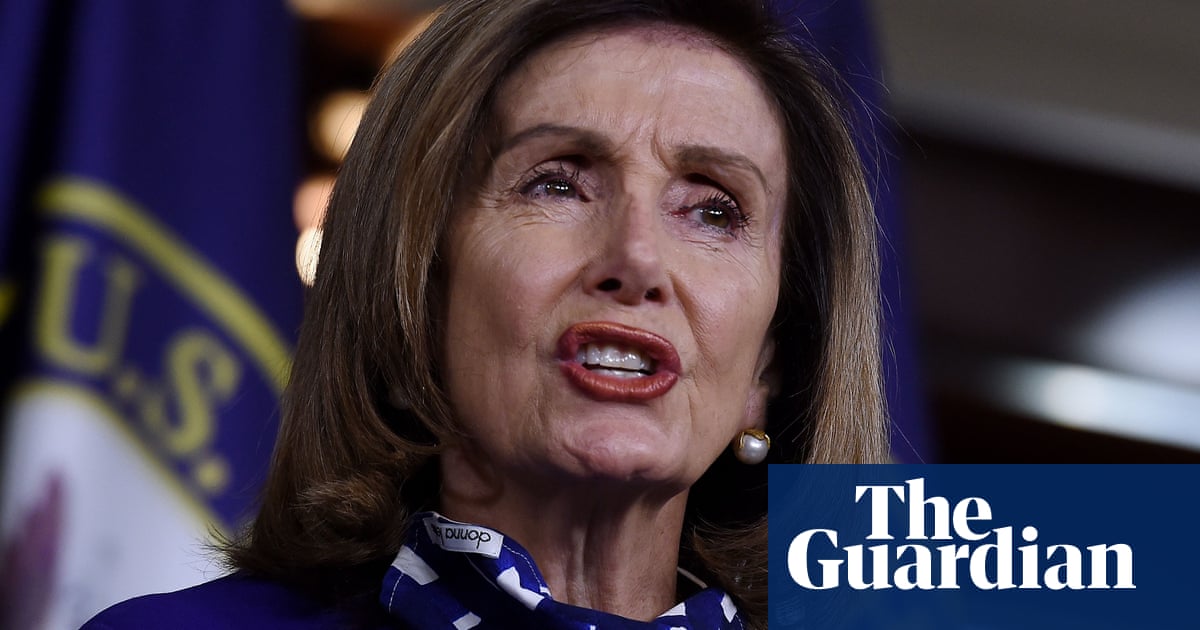 Nancy Pelosi was photographed in a San Francisco hair salon with no face covering, in violation of city regulations to prevent coronavirus.
Surveillance cameras captured by Fox News show the Democrat House spokeswoman with no mask on her face as she walked through the parlor.
San Francisco salons closed during the coronavirus pandemic. Outdoor operation does not begin until Tuesday. The footage showing Pelosi walking through the eSalon with a face mask around her neck was filmed during an appointment on Monday.
Pelosi has regularly advised US residents to wear masks and follow guidelines to help limit the spread of the coronavirus.
The salon's owner, Erica Kious, said one of her hairdressers, who rented a chair in the shop, opened it up specifically for Pelosi's appointment.
"It was a slap in the face for her to go in, you know, that she feels like she can just go and get her stuff done while no one else can go in and I can't work," Kious told Fox News.
"We've been closed for so long, not just me, but most of the small businesses, and I just can't – it's a feeling – feel emptied, helpless and genuinely depressed," she added.
Kious said that after her interpretation of the coronavirus safety precautions, blow drying hair is banned for salons.
She added, "I fought for six months for a business that took me 12 years to reopen," she said. "I am a single mother, have two young children and no income.
"We're supposed to look up to this woman, aren't we? It's just annoying. "
A Pelosi spokesman, Drew Hammill, responded that the California congresswoman failed to notice that she was violating her hometown virus prevention rules.
"This shop offered the speaker to enter on Monday, telling her the city was allowed to have one customer in the shop at a time," he said, adding, "The speaker followed the rules put to her by this facility . "
Donald Trump weighed in on Wednesday morning.