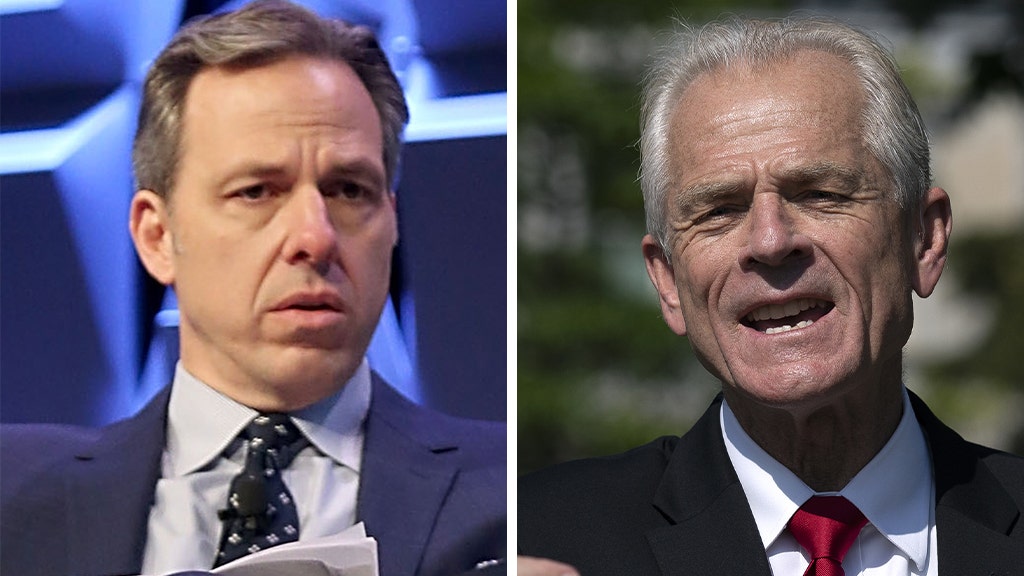 White House adviser Peter Navarro was apparently cut off by CNN host Jake Tapper during an episode of State of the Union on Sunday after the two entered a heated debate over how the Trump administration was dealing with the coronavirus outbreak were advised.
The interview lasted several minutes, with Tapper Navarro giving the floor at the beginning of the sitting. However, things quickly escalated and the exchanges ceased abruptly after the conversation turned into a political battle.
"I'm not giving you ten minutes to do that," Tapper once said as Navarro led him through a decision timeline. The former ABC White House correspondent then began continually attacking President Trump and regularly interrupted Navarro to refute his points.
"It̵
7;s not fair, Jake. You keep interrupting me and not letting me talk," replied Navarro as the two continued. When Tapper said he would avoid the question, Navarro replied, "You just don't like the answer."
Eventually, Tapper accused the president of not being transparent to the public and asked Navarro why the government wasn't more open to COVID-19.
ACLU STAFF FUMES AT THE UNIVERSITY FOR THE ACCEPTANCE OF NICK SANDMANN CALL IT "STAYING" IN SCHOOL: REPORT
"Why wasn't the president right with the American people?" he asked. "He was straightforward," replied Navarro. "You're picking cherries … you just don't wanna listen, Jake."
Tapper claimed Trump "knew it [COVID] was more deadly than the flu "and" lied to the American public two weeks later ".
Navarro flipped the script and accused CNN of lying to the American people, which resulted in Tapper ending the interview.
"You are not honest with the American people," replied Navarro. "CNN isn't honest with the American people. Do you want to go there? We can do that."
Tapper then thanked him for appearing, saying that public ridicule and shame over CNN will not change the network's reporting style – just like Navarro said, "I answered your question."
CLICK HERE TO GET THE FOX NEWS APP
"Okay. Peter Navarro, thank you very much. I appreciate your time today," concluded Tapper. "And I just want to remind Americans that the United States has less than 5 percent of the world's population and the United States has more than 20 percent of the world's coronavirus deaths. That's a fact. It doesn't matter." how often does he offend CNN. "
Source link