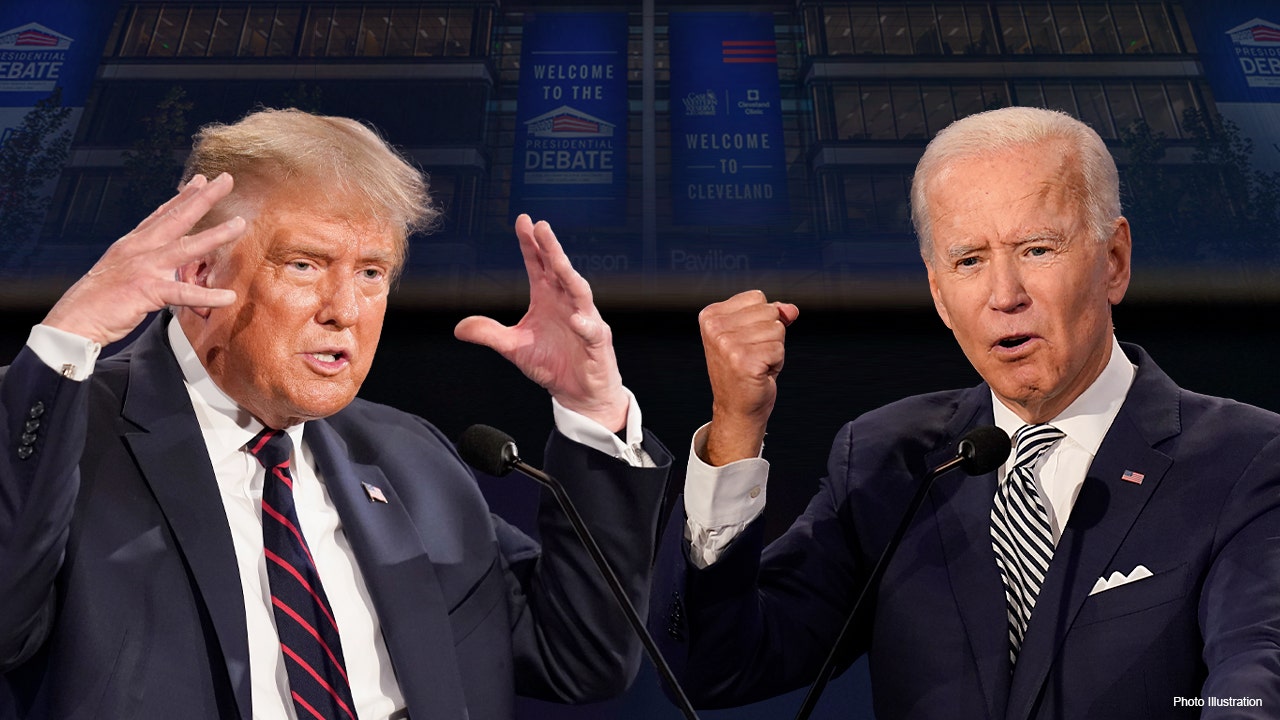 The Presidential Debate Committee (CPD) is reportedly discussing holding the next open air presidential debate.
"NEW – Source familiar with discussions related to the CPD debates said one option being discussed is off-site debates," wrote Maggie Haberman, New York Times reporter, on Twitter.
"Others say this is less likely than other options being discussed," added Haberman.
DO NOT EXPECT THE TRUMP BIDEN CLASH TO REPEAT ON VP DEBATE
After a COVID-19 outbreak at the White House terrified attendees in the presidential debate last Tuesday in Cleveland, Ohio, the University of Utah will see Plexiglas and seated candidates 1
2 feet away for CPD on Wednesday at the University of Utah install the vice-presidential debate.
Vice President Mike Pence and Senator Kamala Harris of California are not required to wear masks on stage, but must be tested for coronavirus before the debate. President Trump tested positive for COVID-19 along with First Lady Melania Trump and at least 18 other White House staff and GOP lawmakers a few days after the debate. Democratic presidential candidate Joe Biden tested negative for the virus.
Trump and Biden will face each other in Miami on October 15. The president returned to the White House after staying at Walter Reed Medical Center fighting the virus and said Tuesday he was looking forward to debating Biden next week.
CLICK HERE TO GET THE FOX NEWS APP
A final debate is scheduled for October 22nd in Nashville, Tennessee.
Source link