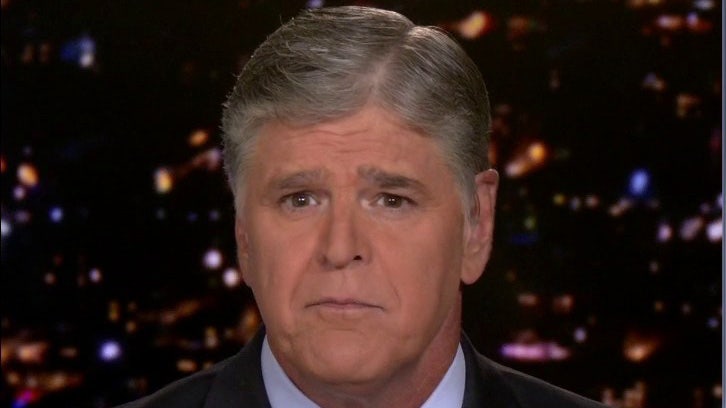 President Trump is accused of lying to the public about the severity of the coronavirus pandemic, but Democrats initially downplayed the crisis, Fox News' Sean Hannity said Wednesday night.
The "Hannity" host played a video of Joe Biden speaking at a rally in South Carolina on February 28, three weeks after Trump told journalist Bob Woodward that the virus was "deadly stuff."
MOLLIE HEMINGWAY SAYS VOTERS SHOULD PREPARE FOR "SUPPOSED BOMBSHELL" OVER TRUMP "EVERY FEW DAYS".
At the rally, Biden told supporters it was "no time to panic", despite acknowledging that it was a "serious public health challenge"
;.
"Will the media, the mob, spend the next 24 hours freaking out about these comments?" Asked Hannity. "I wouldn't hold my breath." He went on to say that "the Biden campaign didn't release an official response to the pandemic until March 11th. The plan was a couple of paragraphs long. It contained things the president was already doing."
WOODWARD rejects claims that it could have saved had it soon published TRUMP's CORONAVIRUS REMARKS
In early April, the Biden campaign said the former vice president supported President Trump's decision to restrict travel from China to the US. When the restriction was first announced, Biden said it conformed to what he called Trump's "report on hysteria, xenophobia and scare tactics".
"If Joe Biden were in charge, there would be no question whether more Americans would have contracted the virus and died," said Hannity. "But how many hundreds of thousands of Americans would have contracted this virus?"
CLICK HERE TO GET THE FOX NEWS APP
"This is the mad season now," the presenter told the audience. "Fifty-five days before a turning point election, the lying, the smear, the slander … the hysteria is now reaching a fever level, and with only 55 days to go on to become the ultimate judge, the anti-Trump madness is going to be non-stop."
Source link