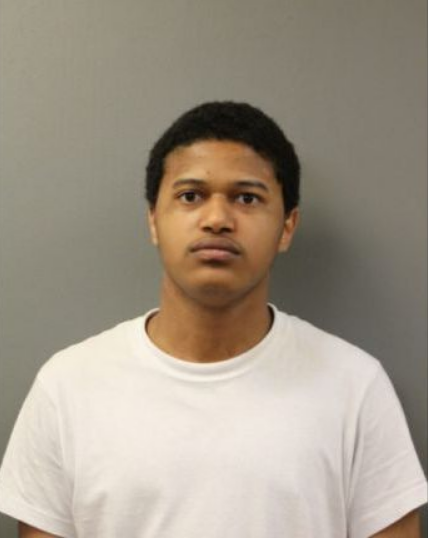 A Chicago man is charged with murder for stabbing a Walgreens employee to death on a fatal Labor Day weekend in the city, authorities said Tuesday.
Frank Williams, 18, attempted to rob the pharmacy in the Wicker Park neighborhood early Sunday before grabbing Olga Marie Calderon, 32, mother of two, by the neck while she was stocking shelves, police said.
Then he stabbed her several times when she tried to push him away.
"In this case, whatever set it off – whether it was a minor setback or whatever – was instantly transformed from a robbery that so quickly led to brutal murder," said Police Cmdr. Eric Winstrom said.
CHICAGO WOMAN accused of fatally stabbing a 1

5 year old girl over the relatives' FACEBOOK feud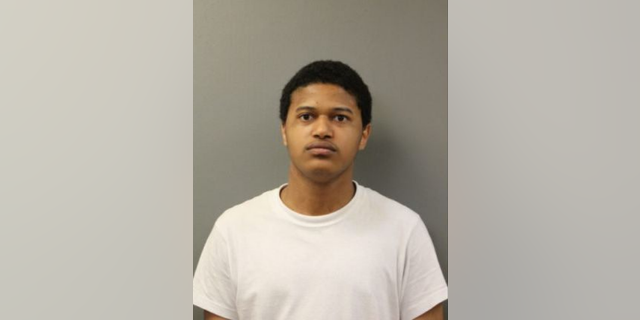 Investigators checked the surveillance camera footage to track Williams back to the apartment complex he lives in, Winstrom said, adding that the suspect did not take anything from the store.
Detectives found a knife and clothes that Williams allegedly threw away in a nearby courtyard, the commandant added.
Williams allegedly committed two previous robberies last Wednesday, one in the same Walgreens store and one in a Walgreens store in a different neighborhood, authorities said.
The suspect has been charged with first degree murder and has scheduled a trial Wednesday. It was not immediately known whether he had legal representation.
It was not immediately known if the suspect and Calderon had any prior interactions, authorities said.
"This is an incredibly tragic incident," Chicao Police Chief Brendan Deenihan said Tuesday, according to the Chicago Sun-Times. "Just being with a Walgreens, working for your family and getting someone, a perpetrator, to do a heinous act like this and stab the victim."
The bloody crime took place over a violent Labor Day weekend in the city that resulted in 10 murders, 38 shootings, and 51 shooting victims between 6:00 p.m. Friday and 11:59 p.m. Monday, a Chicago police spokesman told Fox News.
CHICAGO, NEW YORK CITY REELING BY HOLIDAY WEEKEND GUN VIOLENCE
On Monday, an 8-year-old girl was fatally shot and three others injured while driving in a Subaru SUV on the south side of town when a vehicle opened fire at a traffic light right behind them. "
The child was taken to a local hospital with a gunshot wound in the back and was pronounced dead around 6:30 p.m., police said
"I stand before you sad and upset that another child was killed by senseless gun violence in Chicago," said Brian McDermott, chief of operations at the Chicago Police Department, to reporters on Monday evening.
CLICK HERE TO GET THE FOX NEWS APP
"We're out there every day doing our best to protect the city's citizens, and we will continue to do so," continued McDermott.
Stephanie Pagones of Fox News and The Associated Press contributed to this report
Source link