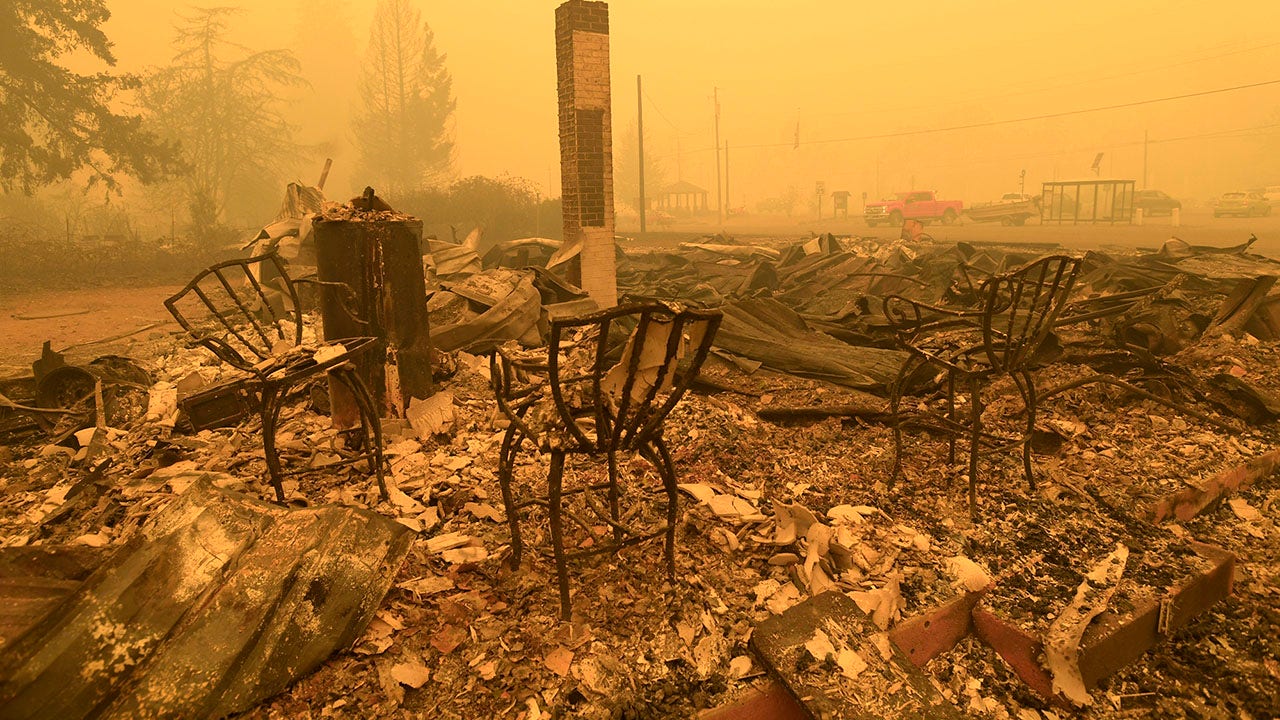 Firefighter Laura Harris and other first responders helped clear people from a now fatal wildfire in rural Oregon on Monday when she was quick to discover she and dozens of others were trapped.
"We saw flames near us and the winds were blowing right towards us," Harris told FOX 12 Oregon of Portland about the Santiam fire. "Some of our firefighters called their families to say they loved them – it kind of got to that point. It was scary. "
As of Wednesday afternoon, the Marion County Sheriff reported that at least two people had been killed in the fire that burned nearly 160,000 acres east of Salem. A 12-year-old boy, his grandmother and their dog were found by rescuers in their car not far from their homes in Lyon. They tried to flee, reported KATU-TV in Portland.
OREGON WILDFIRE: FOUND AT LEAST 3 DEAD WHEN THE FIRE IN THE STATE IS ANGER; 3 DEAD IN CALIFORNIA DEAD
Harris said even though they called the National Guard for a helicopter rescue, unsafe conditions prevented it, so the stranded had to wait while the fire enveloped them on all sides.
"We were wide awake and watched the fire. We had fire at 365 degrees,"
; she told the station. "I comforted myself that my family had already been evacuated."
Harris said there were six children under the age of 6 in the group, and some of them hadn't been wearing shoes since they were at the lake. "So we could donate a couple of pairs of socks to keep them warm."
She told the station that firefighters eventually found a way down forest roads, but navigating the fiery terrain was just as harrowing.
CLICK HERE TO GET THE FOX NEWS APP
"We actually drove a bit through fire there. We could feel the heat in our vehicles, "she said.
The convoy of 30 cars slowly crossed the forest roads until they arrived at Government Camp, Ore., At the base of Mount Hood.
By Wednesday evening, the fire had burned Detroit, the city hall of Ore, and the local fire station, said the rural fire protection district Idanha-Detroit according to FOX 12.
Source link