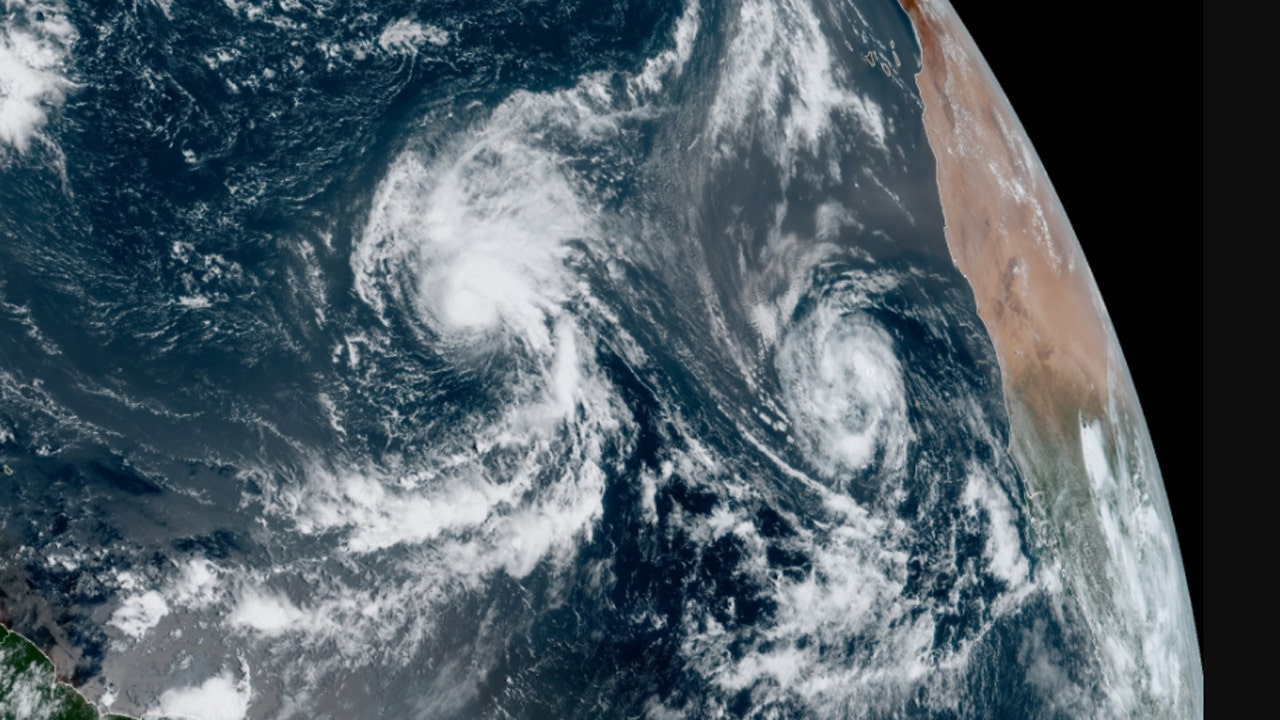 A tropical storm threatened the Cabo Verde Islands on Tuesday after becoming the latest system to break records during a busy 2020 Atlantic hurricane season.
The US National Hurricane Center (NHC) in Miami said tropical storm Rene is bringing tropical gale force winds and heavy rain to the western islands.
Rene, founded on Monday as the earliest known 17th "R" storm in the Atlantic, broke Rita's previous record, which was set on September 18, 2005.
TROPICAL STORM PAULETTE SHAPES IN THE ATLANTIC HURRICANE CENTER ALSO SAY TO STRENGTHEN TROPICAL DEPRESSION
As of 11 a.m. ET, the storm will be approximately 100 miles west-northwest of the Cabo Verde Islands with maximum sustained winds of 40 miles per hour as it moves west at 1
6 miles per hour.
A tropical storm warning continues to apply to the Cabo Verde Islands, with gusty winds and rains continuing until Tuesday before the storm turns from west to northwest.
"Hardly any change in strength is expected today, followed by a gradual strengthening on Thursday and Friday," the NHC said. "Rene is set to become a hurricane in a few days."
Forecast models show that the storm will remain at sea for the foreseeable future.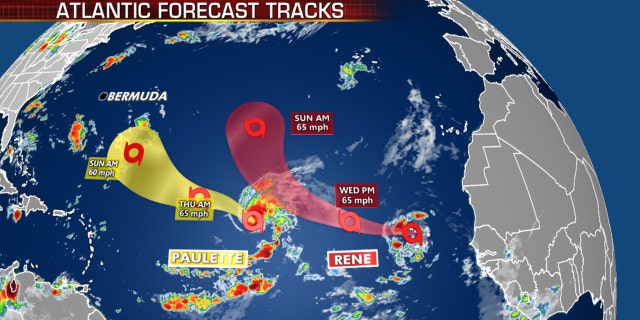 Rene was one of two storms that formed on Monday. Tropical Storm Paulette took shape earlier in the day in the central Atlantic, far from land.
HURRICANE CENTER MONITORING OF 4 DEVELOPMENT AREAS, INCLUDING 2 WITH "HIGH" OPPORTUNITIES
Paulette now has maximum sustained winds of 65 mph, with a slight increase expected in the next few days.
The storm was concentrated about 1,285 miles west of the Cabo Verde Islands and moving northwest at 6 miles per hour, which did not pose a current threat to the country.
NHC forecasters said Paulette could potentially be near hurricane strength by Monday evening before a gradual slowdown sets in.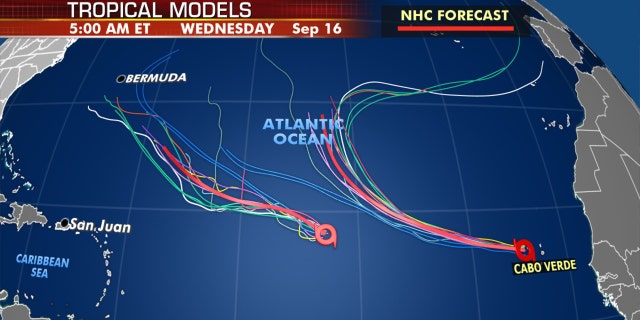 Bermuda may have to monitor Paulette next week, but right now the storm is not expected to intensify significantly this week.
Another disruption southwest of Bermuda has a slim chance of attaining tropical organization later this week as it approaches the Carolinas, but is not currently a major issue.
Historically, September produces most of the tropical activity in the Atlantic Basin. The two current tropical storms are the earliest storms of the 16th and 17th centuries and continue a trend during the 2020 hurricane season in the Atlantic.
CLICK HERE FOR MORE WEATHER COVERAGE FROM FOX NEWS
Tropical activity historically increases until September 10th, when it peaks and slowly declines again.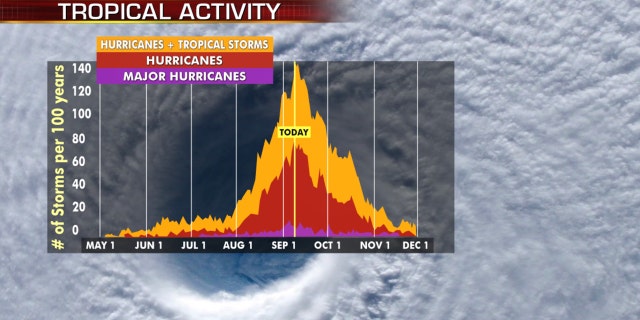 The previous two storms, Nana and Omar, were the earliest recorded storms of the 14th and 15th centuries.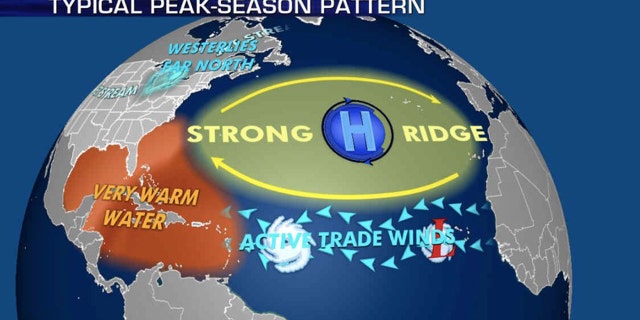 NOAA forecasters are now calling for up to 25 named storms with winds of 39 miles per hour or more. Seven to ten of these could turn into hurricanes. Among these hurricanes will be three to six larger ones classified as Category 3, 4, and 5 with wind speeds of 111 miles per hour or higher.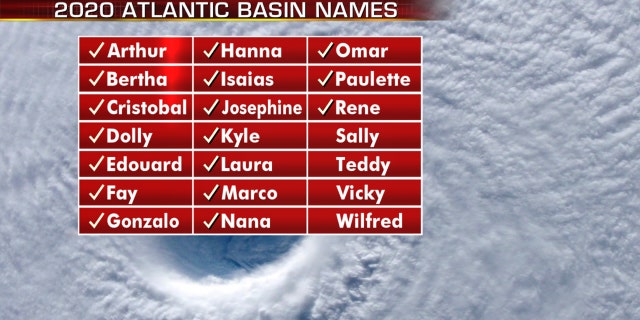 That is well over an average year. Based on data from 1981 to 2010, there are 12 named storms, six hurricanes and three major hurricanes. So far this year there have been 17 named storms, including five hurricanes.
CLICK HERE FOR THE FOX NEWS APP
The 2020 hurricane season in the Atlantic runs from June 1st to November 30th and includes the names Arthur, Bertha, Cristobal, Dolly, Edouard, Fay, Gonzalo, Hanna, Isaiah, Josephine, Kyle, Laura, Marco, Nana, Omar, Paulette and Rene, Sally, Teddy, Vicky and Wilfred.
Fox News' Adam Klotz and Brandon Noriega contributed to this report.
Source link